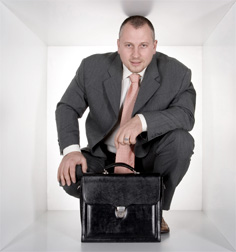 financial advertising AG
Headquarter:
Bahnhofstraße 6
D-56470 Bad Marienberg
Phone: +49.2661.28495.0
Fax: +49.2661.28495.99
info[@]financial-advertising.de
About Us
financial advertising AG is the distributive organization and a fully owned subsidiary of aktiencheck.de AG (founded in 1998 and the leading provider of stock market analyses on the internet today). On top of that financial advertising AG specializes in communications.
Apart from the marketing of advertising space, such as for instance boerse-frankfurt.com, financial advertising AG takes over the responsibility for national and international media planning campaigns of leading financial corporations such as for instance Deutsche Börse AG, Eurex Frankfurt AG – the world's largest futures exchange – and Infobolsa Deutschland GmbH. Moreover, financial advertising AG is developing cross-media marketing conceptions.
Thus financial advertising AG is an ideal partner for advertising clients and advertising vehicles looking for professional and service-oriented consulting services for advertising and marketing campaigns on the internet and other new media.